Since 2001, Montaña de Luz has adjusted its work based on changing needs of children and families affected by HIV/AIDS in Honduras.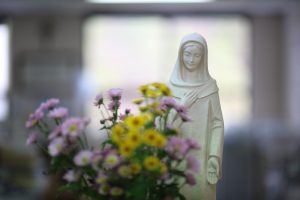 Hospice
In the beginning, MdL was a place for children with AIDS to receive love and care before they died with dignity.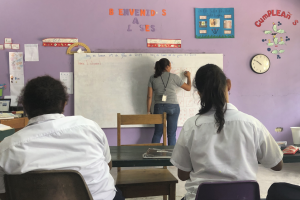 Group Home
Life-saving medicine gave children hope for full lives, so MdL adjusted to meet housing, education and medical needs.
Community Center
MdL will continue to meet the needs of children in our care, plus serve the larger community of Nueva Esperenza.
THE MOUNTAIN OF LIGHT KEEPS SHINING
Montaña de Luz opened its doors for youth living with HIV in 2001. The first documented case of HIV in Honduras was identified in 1984 and by 1998, Honduras had the highest prevalence of HIV in Central America. Because medication didn't reach Honduras until 2003, MdL functioned as a hospice for the first few years. We provided a safe and caring environment for children to pass with dignity, surrounded by loving caretakers and nurses.
After gaining access to medication, we were able to evolve to a children's home that has housed over 60 youth.
Today, we are focused on family preservation. HIV is the #2 reason why a child enters institutional care in Honduras, but we know that an HIV diagnosis is not a reason for a child to be separated from their family.
Through our Healthy Families Honduras program, we serve more than 40 families throughout Honduras that have been impacted by HIV. We intervene before a child needs to be removed from the home. Our team in Honduras offers psychological and educational support, in addition to transportation to medical appointments. Since 2018, we have prevented over 30 children from entering institutional care.